Even though many people prefer over-the-ear headphones to listen to their favorite songs, there are still people who prefer earbuds. In fact, it's much more a personal choice than anything else. So, we decided to write a detailed Symphonized NRG 3.0 Earbuds review.
The Symphonized NRG 3.0 Earbuds are an upgrade of the older NRG 2.0 Earbuds and they feature several differences that may be worth it.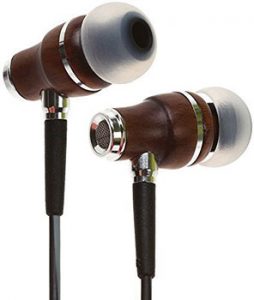 Click to Check Price on Amazon
In case you already wore or are familiar with the previous version of these earbuds, one of the things you'll immediately notice on the Symphonized NRG 3.0 Earbuds is the fact that they include an in-line microphone as well as a control volume. And this will allow you to keep your smartphone in the pocket anytime you want to raise or decrease the volume as well as when you want to take a call.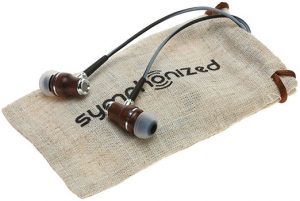 If you're still searching for the best earbuds for you, please make sure to check out our top rated earbuds and earmuffs.
One of the best things about the Symphonized NRG 3.0 is the fact that they come with removable silicone ear tips, in 3 different sizes: large, medium, and small. Also included in the package is a small carrying pouch that is eco-friendly.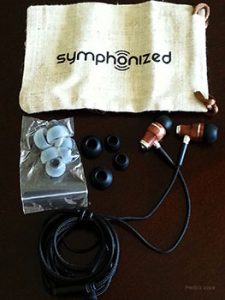 If there is one thing that really makes the Symphonized NRG 3.0 Earbuds stand out among their most direct competitors is their sound quality. In fact, many people who used to wear the 2.0 version of the earbuds already stated that they provided a solid bass and an overall good audio quality. With the new Symphonized NRG 3.0 Earbuds, the sound became even better although many people were expecting for an even stronger bass, just like you can see o the different Symphonized NRG 3.0 Earbuds reviews. Ultimately, in terms of sound quality, you can expect that the Symphonized NRG 3.0 provide you with some robust and crisp audio that doesn't distort in the bass or fall flat in the treble. While the lows are forceful and punchy, the highs are clear and sharp. And this is exactly what you need to look for when you're considering buying some high-quality earbuds.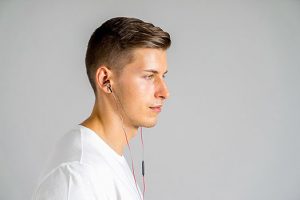 In what concerns to the ability of the Symphonized NRG 3.0 Earbuds noise cancellation, there really isn't a better earbud model. They are incredibly soft and they just fit perfectly in most people's ears. Although the noise cancellation is pretty good for earbuds, you shouldn't expect it to work the same way as if they were headphones. Even though you'll be able to eliminate some of the surrounding noises, you won't be able to eliminate them all.
One of the best things that we love about the Symphonized NRG 3.0 Earbuds, and that makes them completely different from all the others earbuds in the same price range, is the fact that they are handcrafted with genuine wood. This allows them to provide a powerful crisp acoustic sound with a very strong deep bass. Plus, with their unique in-ear canal design, you'll be able to enjoy even more your music because these earbuds can, in fact, substantially reduce the surrounding noise.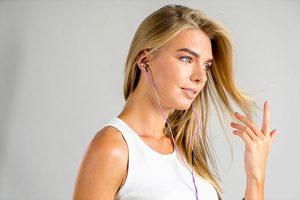 To sum up, there's no question that you'll have some high-quality earbuds in case you decide to buy the Symphonized NRG 3.0 Earbuds. They're not only comfortable, they fit your ear perfectly, they feature an amazing sound quality, and they're extremely comfortable.