Status Audio is a relatively new audio products brand that is based in Brooklyn. The company was formed because their founders believe that there is no reason why headphones should be expensive. They believe that everyone should have at least one headphone set that is able to deliver a good audio quality and be comfortable at the same time. What they don't believe and won't do is to put a huge tag price on the ones they manufacture.
So, not surprisingly, Audio Sound already has plenty of fans. And the truth is that most of their personal audio products are very good. One of the best examples is the Status Audio HD One headphones.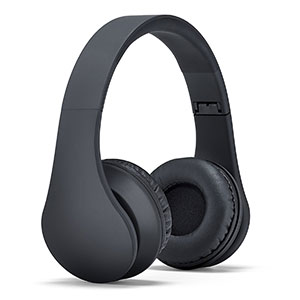 Click to Check Price on Amazon
At this moment, the Status Audio HD One headphones are the only headphones set they have. However, it will seem incredible how they were able to manufacture such a great product, on their first attempt.
The Status Audio HD One headphones have a good built quality considering the price level. When you hold them in your hands they both feel and look great. The earcups are made of a material that is similar to leather that is very pleasant to the touch. However, if you're looking for some headphones to wear for many long hours straight, these may not be the best option for you. There's just something in the built that makes them uncomfortable after wearing them for a few hours.
Click here to discover more about the top rated headsets.
In what concerns with the headband, it seems that is made of some kind of rubber material and it's also very soft and thin.
One of the things that you will definitely notice when you buy your new Status Audio HD One headphones is the lack of a logo display on the earcups. All headphones that we have seen so far include their logo. Even though this may make them look cheap, they can also cause some surprise and admiration from your friends asking you what headphones you're wearing.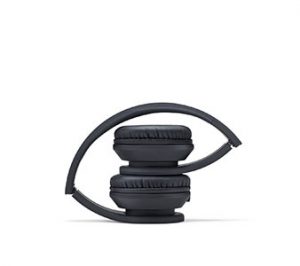 One of the most important features you need to consider when you're getting some new headphones is the sound quality. In what relates to the bass, it is really amazing how Status Audio was able to pull it off. They will deliver a fast and strong bass, and it's not muddy at all. Unlike some cheap headphones, the bass is where it should be. The mids are quite good, and the treble, even though is not sibilant, it's not irritating at all.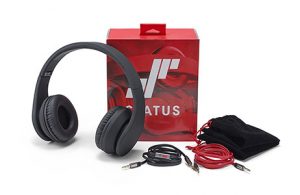 Most of the Status Audio HD One headphones reviews continue positive and this is also our opinion. You need to remember that the Status Audio HD One headphones are their first headphones and that they did a pretty good job especially with the sound quality and the design. Even though we believe they could have a different and better structure that would allow you to listen to your favorite songs for the time you want without hurting your ears, the Status Audio HD One headphones are still a great choice.