When you are looking for some decent over ear Bluetooth headphones, you need to consider Paww's models. Despite they are not as great as many expensive headphones, they are a great fit for low budgets. If this is your case, you should definitely consider the Paww WaveSound 3 headphones.
Click to Check Price on Amazon
One of the first things that you'll notice on the Paww WaveSound 3 headphones is that they are well built. Their frame is almost built using metal, with just a few highlights in plastic. So, if you're afraid they won't last, you don't need to.
Check out Top 11 best Bluetooth Wireless On&Over Ear Headphones Under $100
While on one of the ear cups you will find the power switch for the active noise cancelling – a hard to find feature in this headphone price level, on the other you have the multiple controls that allow you to play and pause your music, skip a track, and adjust the volume.
Overall, when you do a test to the audio quality, you'll be surprisingly happy. The Paww WaveSound 3 headphones don't overemphasize the bass, which is something that most of their competitors do. Besides, the sound is pretty balanced with clear high tones and pleasant and warm mids. So, in case you love to hear country, classical, or rock music, the Paww WaveSound 3 headphones are simply perfect for you.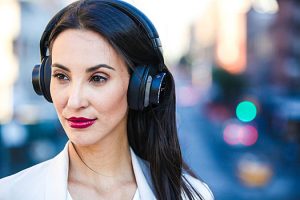 Another amazing feature that helps you get this amazing sound is the active noise cancelling technology.
During the first times you wear the Paww WaveSound 3 Bluetooth headset you may notice they are heavier than other headphones you might have already worn. However, after a few days, you have already got used to them and you won't even notice it anymore. Overall speaking, they are comfortable enough since they include a nice padding around the ears as well as at the top of the headphones.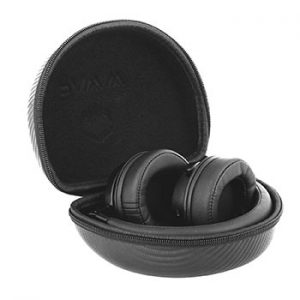 One of the problems that you may experience with headphones that are built mainly with metal is their connectivity. However, and according to most Paww WaveSound 3 reviews, people don't have any serious problems with them. In fact, their connectivity is so good that you can even do it through a wall and across the room.
Check out 11 Best Bluetooth Earbuds Under $50 Reviewed
In case you are someone who frequently needs to travel by plane, you'll be happy to know that the Paww WaveSound 3 Bluetooth headset are simply perfect for you. Designed with this main goal in mind, the Paww WaveSound 3 Bluetooth headset package include an auxiliary cable and an airplane adapter to make sure you are comfortable during the entire flight. All you need to do is to hook the cable to the airplane's viewing system and to your headphones, and just watch the movie or TV show you want.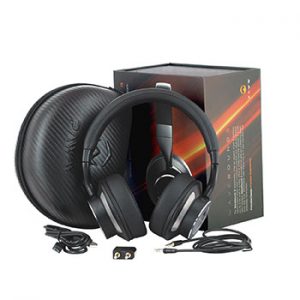 Plus since the Paww WaveSound 3 Bluetooth headset are foldable and they also include a carrying case within the package, you don't have anything to worry about. There's no more finding a place for your headphones that are so big. They have their own carrying case and they are foldable. So, you can easily take them anywhere with you as well as it will be a lot easier to store them at home.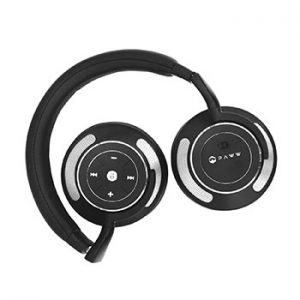 Here we have compiled 15 over the ear headphones list that you can compare with Paww if you 'd like. Also make sure to check out more headphone choices.