When you're considering buying over the ear headphones, you need to consider four main factors: their audio quality, their design, the overall features, and the price. Only when you are fully satisfied with these 4 factors is when you should actually take the next step and buy the headphones that fulfill you completely.
In case you're still doing your own research about the best headphones for you, make sure to check out other cool headphone options.
Although there are many different headphones on the market, some with more features than others, with different audio quality and prices, the thing is that you need to feel comfortable wearing them. And we're not only referring to the fact that they don't hurt your ears no matter for how many hours you're intending to wear them. We're referring to the fact that you feel comfortable with their overall looks and design to take them everywhere with you.
You know there are some pretty great headphones that just miss something. They have all the features you want, they have a price that fits your budget, a good sound quality, but they are aesthetically unpleasant for you. You wouldn't leave home with them. And if you're one of the many people who likes to take your music with you no matter where you go, this is one feature that you simply can't overlook.
When you're looking for some high-quality headphones that comply with these 4 factors, one of the best options you have today are the Panasonic Retro headphones.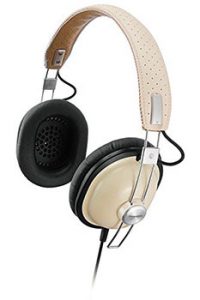 Click to Check Price on Amazon
The Panasonic Retro headphones feature a retro design and have even gotten an award due to their looks. Featuring classical finishes and materials, such as the durable piano wire, the Panasonic RP-HTX7-C1 are simply amazing. Plus, with 7 different colors to choose from, you can be sure they will perfectly fit your style.
But the Panasonic Retro headphones don't have only the looks. They also provide you with an extremely accurate sound that is balanced. One of the best things regarding the audio is the fact that the high and mid tones are just faithful to the original recording. Plus, since they include large diameter 40mm Neodymium driver units, you can be sure that you'll get an enveloping bass that even if you're listening to your music at a higher volume, you won't notice any distortion.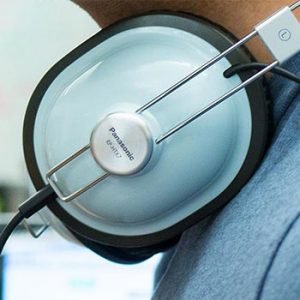 According to multiple Panasonic Retro RP-HTX7-C1 headphones reviews, the Panasonic RP-HTX7-C1 headphones are incredibly comfortable and durable. If there is one thing that highly contributes to the fact they are so comfortable is they are lightweight. So, you can be assured that you can wear them for as many hours as you want or need that your ears won't suffer and you may even forget you are actually wearing them.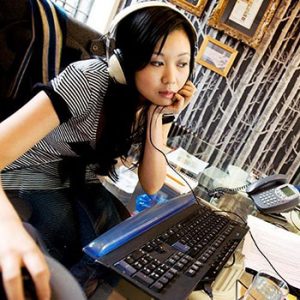 Overall, based on our own opinion as well as on the Panasonic Retro RP-HTX7-C1 headphones reviews, the Panasonic RP-HTX7-C1 are one of the best headphones on the market today.