At some point in your life, you'll need to deal with the inability to sleep. Either because your partner keeps snoring the entire night, because you have a highway near home, because your neighbors decide to make parties that last for hours, you just can't fall asleep and keep sleeping during the entire night.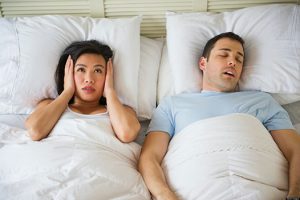 Although you can bare with this situation for some time or on occasional days, the truth is that sleeping is crucial. It has tremendous effects on your body and on your mind. As soon as you know it, you'll start having problems focusing, you can't remember the most basic stuff, you'll be grumpy, among so many other things.
Click here to discover your best sleeping earplug options.
So, you really need to assume an active position on this one and get yourself some noise cancelling headphones for sleeping.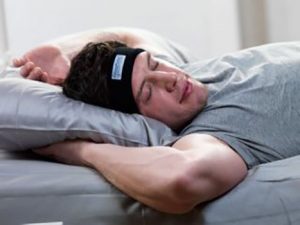 Most people assume that noise cancelling headphones are only meant for people who want to listen to their music without being bothered by the surrounding noises. However, when you get specific noise cancelling headphones for sleeping, you can be sure that you'll start to sleep like a baby again.
Here are the different things you should consider before buying noise cancelling headphones for sleeping:
#1: Type:
There are many different types of noise cancelling headphones for sleeping. You can get fabric headbands with built-in headphones, earbuds, or even over the ear headphones.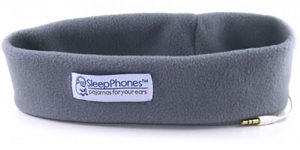 In case you're a side sleeper, maybe you should go for the headband models. However, if you're looking for some serious noise cancelling headphones for sleeping, there's nothing better than over the ear headphones or ear buds.
#2: Price Range:
Unlike what you might be thinking, you don't actually need a huge budget to get some high-quality noise cancelling headphones for sleeping. In case you're looking for some active noise cancellation headphones, these ones are a bit more expensive than if you're looking for passive noise cancelling headphones. The prices of these last ones start at around $20.
#3: Materials & Durability:
When you're considering a headband, you need to make sure that you know the material it is made from. After all, you want to prevent any skin irritation besides you also want to assure that you can easily wash the headband. While some headbands are made with hotter materials like micro-fleece, others are made with cooler materials.
#4: Design & Features: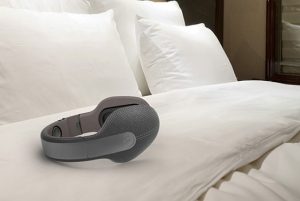 These are two things that you need to consider when you're looking especially at the headphones. Although some pf the sleeping headphones that you have today are full of style, the most important thing you need to consider is regarding the features they include. For example, you can decide if you need features like volume control options, Bluetooth functionality, talking on the phone, carrying cases, among others.
#5: Comfort: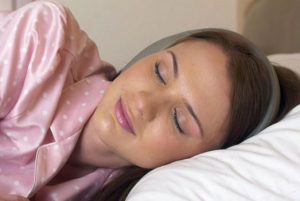 Comfort is ultimately one of the most important factors that you have to think about. If you're not comfortable, although the noise won't affect you, the headphones will. So, make sure the sleeping headphones you choose don't hurt your ears after a few hours wearing them as well as make sure they fit you.