When you don't have a huge budget to spend on some of the top headphone brands, you need to make sure that you get the best quality for the price you pay. Even though there are many different affordable headphone brands at the moment, the truth is that most of them don't really provide the quality that you're looking for or the comfort.
One of the few brands that you should consider looking at is Fetta. They have been releasing some headsets that have been well accepted by most users. One of them is the Fetta 4 In 1 Over Ear Bluetooth Wireless Headphones.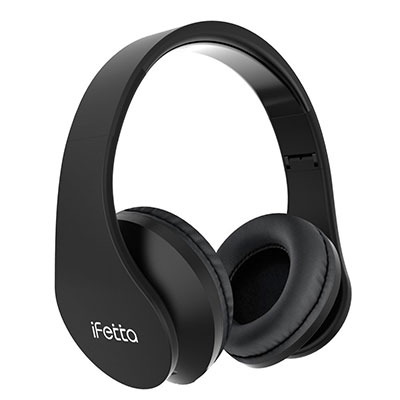 Click to Check Price on Amazon
The Fetta 4 in 1 headphones feature Bluetooth connectivity and it will only take you 1 or 2 seconds to pair your new headphones with the other Bluetooth-ready device. Plus, you can be up to 10 meters and your Fetta 4 in 1 headphones will still be able to detect the signal.
Discover more headphone choices.
In terms of the audio quality, the reality is that considering the price level, they are pretty good. Yes, we have seen a lot better but you need to remember that you're looking to get the best from your small budget. The Fetta 4 in 1 headphones will be able to deliver a high fidelity stereo sound not only when you're listening to your favorite songs or audio files as well as when you're taking a call.
In terms of design, the Fetta Bluetooth headphones are an on-ear headset. One of the best details that Fetta included is the fact that you can easily adjust the headband to make sure it perfectly fits your head. Plus, both the headband, that is covered with genuine leather, and the earcuffs are extremely soft and comfortable. Plus, since they are foldable, you can take them anywhere you want with you because they won't simply stand in your way.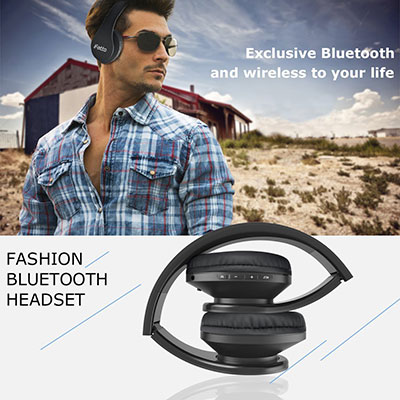 Since the Fetta Bluetooth headphones include a built-in microphone, you can also take calls with your new headset.
One of the things that make these Fetta Bluetooth headphones different from all the other headsets in the same price range is the fact that they are truly multi-function. You can use the built-in FM radio, or you can use a Micro SD card or a TF to load Mp3 files with your favorite songs.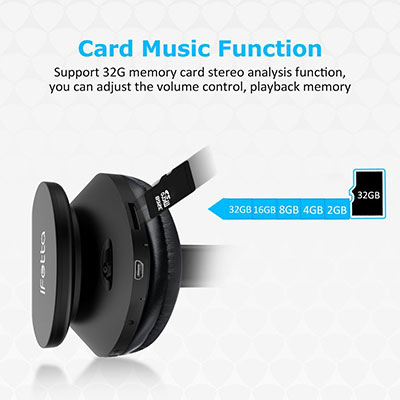 But that's not all. You have 8 different colors to choose from. So, you can definitely match your outfits. And since they are so affordable, you can even get two headsets instead of just one.
In case you decide to get the Fetta Bluetooth headphones, you will get the Bluetooth headset, a charging cable, a 3.5mm audio cable, and a user manual.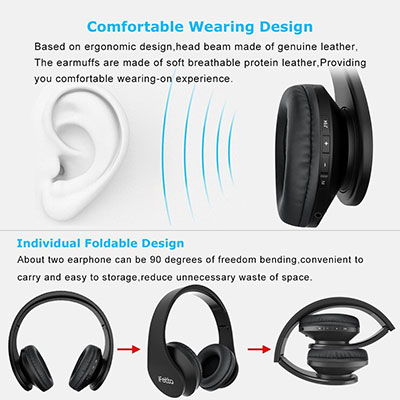 In sum, the Fetta 4 in 1 headphones are one of the best headphones on the market on these price level. From the audio quality to the comfort they provide, the adjustable headband and the fact they are foldable, not forgetting about the different ways you have to listen to your favorite songs and you will never miss those important calls again, you have it all with the Fetta 4 in 1 headphones.