Bose is really one of those brands that don't need any introduction. After all, headphones, wireless speakers, and home audio systems are their specialty.
Although you may not like Bose as a brand if there is one thing that you just can't say about their different types of equipment is that they don't have a great design. And the Bose SoundLink wireless headphones is no exception to the rule.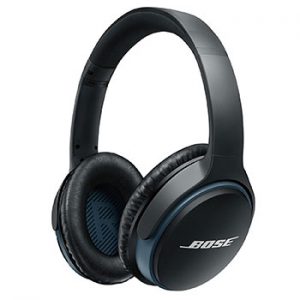 Click to Check Price on Amazon
Built of engineered with impact-resistant materials, the Bose SoundLink wireless headphones are actually pretty durable. However, this doesn't mean that they didn't think about your comfort. They did and they made Bose SoundLink wireless headphones extremely comfortable and lightweight.
Make sure to take some time ad check out other top rated headsets.
In terms of connectivity, we can definitely say Bose did an awesome job with these headphones. Besides they include the latest Bluetooth technology, they also include the built-in NFC functionality. However, whether you decide to use this function or not, the thing is that you won't have any difficulties in connecting your Bose SoundLink wireless headphones to any other Bluetooth-ready device.
One of the best things about these headphones is the fact that you can connect two devices at the same time, and you can even switch between one and the other without any problems. This gives you a great flexibility.
Just like most over the ear headphones, the Bose SoundLink Bluetooth headphones also include a built-in mic. So, you can take your calls easily. If there is one thing that clearly stands out, especially if you compare these headphones with their direct competitors is the high-quality of the audio even if you are in a place where the background is noisy or if there's a lot of wind.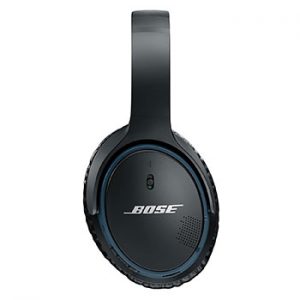 What about when you're listening to your favorite songs? Well, you can expect to enjoy both Active EQ and TriPort. While the lows are pretty solid, the mids are great, and the highs couldn't be better. In fact, even if you turn your volume on the max (make sure you are careful with your hearing in case you decide to check this for yourself), all the sounds are kept as the original without becoming overbearing.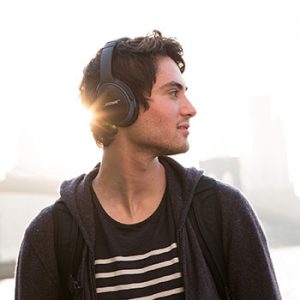 Although the Bose SoundLink Bluetooth headphones don't include the active noise cancellation, you can still enjoy the use of the passive isolation, which is quite effective. In case you decide to test these headphones, just turn down your volume as much as you can and you'll still be able to listen to your music and not the surrounding noises.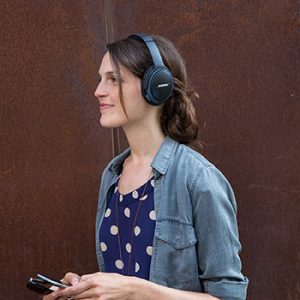 Overall, the Bose SoundLink Bluetooth headphones are simply amazing. Providing you with an amazing comfort that spending 8 hours a day wearing them won't bother you a bit, an excellent design, a high-quality audio, and the ability to carry them with you anywhere you go because they are so light, are just some of the reasons why we consider the Bose SoundLink Bluetooth headphones as one of the best headphones on the market.
In case you decide to get them, you will get the Bose SoundLink Bluetooth headphones, a backup audio cable, a USB charging cable, and a carry case.