More and more people keep searching for a good pair of earphones. However, with so many different choices, what once seemed a simple task ends up revealing itself as a huge nightmare. So, what most people tend to do is that they search for the best earphone brands.
One thing is for sure – you don't buy earphones on a regular basis. So, you probably aren't up to date with the latest technological developments or you may not even know what you should look for specifically. And this is why you should check the "best headphone reviews"  [ http://earmufs.com/ ] since this is a great way to find good earphones.
Even though you may already know some of the best earphone brands, the truth is that many people get disappointed after buying some top headphone brand and end up paying a small fortune, only to later discover that they are not durable at all. Sometimes, you are just paying for the logo that stays on the earphone but the quality isn't really there.
To make sure that you don't end up paying a lot more for a specific earphone than it is really worth it, we decided to share with you the best earphone brands that you can trust in 2018.
#1: Skullcandy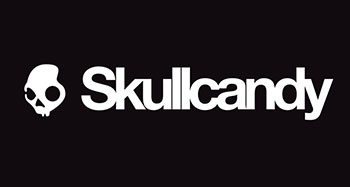 When you are looking for a good set of headphones or earphones, one of the best earphone brands that you have on the market is Skullcandy.
Skullcandy's founder, Rick Alden, is someone who has always looked to improve things and make things easier for everyone. So, some years ago, he had the most strange idea (at the time) that it should be possible to use the same earphones to listen to music and to take calls. Then, he obviously considered why they couldn't also be good-looking, and the idea behind Skullcandy started to form.
The truth is that Skullcandy has always made a strong bet on color when, at the time, most earphones were only black or white. They introduced colors, different designs, they took the chance and risked everything. And they made it.
Skullcandy is one of the top headphone brands on the market and it continues to grow its popularity. After all, they have different headphones and earphones that fit any occasion and situation. They are not meant to stay on top of a shelve; they are made to be used.
#2: Grado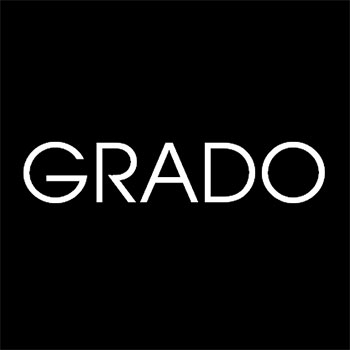 When you are looking for the top headphone brands, it's hard to miss Grado. After all, they have been in the business ever since 1953 building cartridges and headphones in Brooklyn.
As a family business, Grado has always placed almost all the members of the family working within the company. However, and unlike what we happen to see many times today, they have all started as low employees. And this is one of the things that allows Grado to last up until today – the humility that characterizes the entire family.
Even though Grado started mostly as a cartridge company, they are mostly known today as one of the top headphone brands. They launched their first headphones back in 1991 and they have never stopped. While at the time there were only 3 people working in the business, today Grado is spread all over the world.
#3: Sennheiser

Although you may have never heard of the first two headphone bands we mentioned, you are most probably familiarized with Sennheiser. After all, they have many different headphone models that keep being rated as the best ones on the market for their categories.
When most people think about Sennheiser they think about quality. After all, their main goal when they decided to start the company was to "shaping today the audio world of tomorrow".
One of the things that make Sennheiser headphones and earphones so good is the aim that they have on keep improving every single time. Good audio is not good for them; they want to achieve the best sound. Founded back in 1945 by  Prof. Dr. Fritz Sennheiser, an electrical engineer, Sennheiser has always been on top of the audio industry. And this can be easily seen through their many different headphones and earphones on the market.
#4: Beats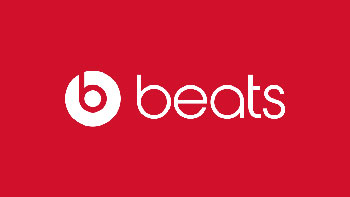 >>>Our Top Picks<<<
Founded only in 2006, Beats by Dr. Dre is probably one of the most famous brands o this list. And this isn't because of their longevity; it's because of the quality of the headphones they make.
The truth is that Beats was able to introduce to the world a completely new generation of premium sound entertainment. Just like everything, the start is the hardest part. However, after this stage, Beats is continuing its path to prosperity.
Even though they continue to have their own brand, Beats was acquired by Apple Inc. in July 2014. This only proves the huge success of one of the best brands in the world in terms of headphones and earphones.
#5: Klipsch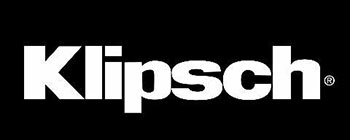 Founded by another electrical engineer, Paul Wilbur Klipsch, Klipsch has been an inspiration for every headphones and earphones company all over the world. The company was born in 1946 in Hope, Arkansas when Klipsch decided to build the legendary Klipschorn® speaker.
At the time Klipsch started the company, he was the only employee for the first 2 years. He was the one building every speaker with his own hands.
The truth is that Klipsch has evolved a lot since the time it started as a one-man company and now has hundreds of employees, all with the same mission – providing the best quality products to people.
#6: AKG
Founded in Vienna in 1947 by Dr. Rudolf Goerike and Ernst Pless, AKG was a success almost after it was launched. The reality is that just after a couple of months after being launched, the AKG microphones were already being used by many different radio stations, jazz clubs, and theatres. At this time, all AKG products were hand-made by only 5 employees.
Just 2 years after, AKG launched their first headphones on the market that they just keep making breakthroughs with every headphone launch they had. They were pioneers in many of the technologies that weren't very used at the time and they remain seen as one of the most innovative and high-quality companies up until today.
With such a success in the earlier years of AKG, they soon decided to expand their business and they started to grow to other parts of Europe and abroad.
#7: Bose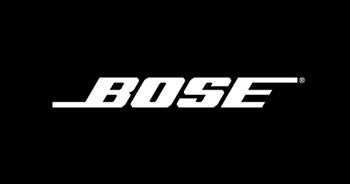 One of the most well-known headphone brand logos is, without any question, Bose.
Bose has always been a synonym of excellence on all their products. They only use the best materials to ensure the durability and well-functioning of all their products, and they tend to carefully design each one of their products to make sure that they meet their fans expectations, every single time.
The truth is that we can see Bose as a combination of innovation, creativity, and design. And this combination allows the company to be one of the few headphone companies to be cited over and over again when it's time to talk about headphones or earphones.
One of the things that allowed Bose to grow as it has grown up until now is their focus on keep improving their products as well as on listening to their customers and workers. This is one of a kind company that truly understands the spirit of cooperation in the workplace and this is what has made it grow. 
#8: Pioneer DJ

Pioneer DJ is one of those few headphone brand logos that you tend to immediately recognize. While Pioneer has already some decades of history, Pioneer DJ was only launched in 1994 with the main goal of reaching all the DJs in the world.
The truth is that when you talk to a DJ, he already heard about Pioneer DJ and he has many of their products. After all, the main goal of the company was to have the best products available for DJs all over the world and truth to be told – they have been succeeding.
With much more to offer than just headphones or earphones, Pioneer DJ says that they are "focused on continuing to help DJs and artists enjoy the special moments spent mixing and making music, from practicing at home to performing for rapturous crowds of thousands." And to do this, they combine innovation, inspiration, and entertainment.
#9: Audio-Technica

Audio-Technica is another one of those few headphone brand logos that you immediately recognize.
Founded back in 1962, Audio-Technica designs, manufactures and distributes all kinds of problem-solving audio equipment. Within their wide range of products, you can find high-quality and high-performance electronic products, mixers, wireless systems, headphones, microphones, among others.
One of the things that you can easily check about Audio-Technica is the fact that the company already received many different industry awards because of the high-quality of their products not to mention the good relationship between the price and features.
#10: Shure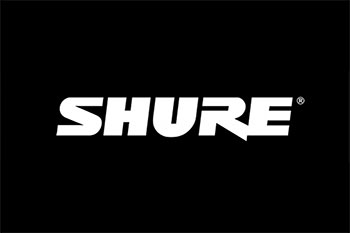 Founded back in 1925, Shure is one of the oldest companies in this list. However, you can be sure that it evolved well in time and keeps presenting us with the latest technologies on all the products they launch.
Shure is probably one of the most recognized headphone brand logos in the world and for only good reasons.
Ever since day 1, Shure has always made a strong bet on innovations, quality, durability, and reliability. And all these factors combined allow the company to be one of the most respected companies in the industry.