In case you were looking for a good pair of headphones last year and if you're looking for another one this year, you will notice a lot of differences. The first difference you will notice regards the number of new brands that appeared just during the last year. The second difference, and maybe the most important one, is the new trend on prices that are starting to decrease even though the number of features is increasing at the same time.
One of the brands that you probably missed last year is Ausdom. Even though you may have never heard about them, the truth is that they have been selling many different headphone sets over the last year, with great reviews. One of the best examples of their successful models is the Ausdom M08 headphones.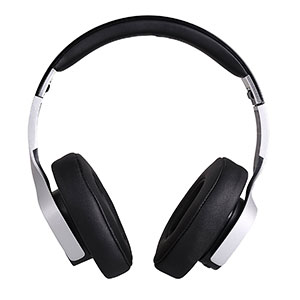 Click to Check Price on Amazon
The Ausdom M08 headphones are an incredibly affordable headphone set that feels solid and durable. Even though Ausdom decided to use some cheap shells on the earcups, the interior is incredibly comfortable and soft. They made sure they were using an ample cushion so that the Ausdom M08 headphones good feature a good passive noise cancellation. Even though there is nothing better than having an active noise isolation feature on your headphones, the truth is that the Ausdom M08 headphones do a pretty good job. You can still be listening to your favorite songs and you won't even notice any background noise.
Don't forget to check out the top earbuds.
While when you are looking at the Ausdom M08 headphones it may seem that the headband is bad, you will change your mind as soon as you touch it or you try to wear the headphones.
One of the things that many users, just like you, like is the foldable option. Even though the mechanism is partially made of plastic, we strongly believe that the Ausdom M08 headphones are durable.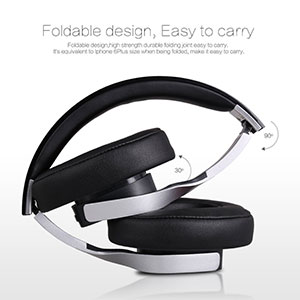 In what concerns with the sound quality, you may get a great surprise with the Ausdom wireless headphones. In case you love bass, there is no question that these headphones are for you. When you are looking for a neutral sound balance, where there is enough clarity without any muff, the Ausdom wireless headphones are just perfect.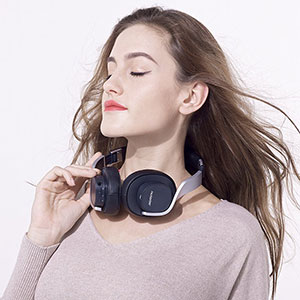 In case you decide to get yourself the Ausdom wireless headphones, you will receive the headphones, a micro USB charging cable, and the user manual. One of the things that are clearly missing from this package is the power brick that you could choose to connect your headphones to your computer.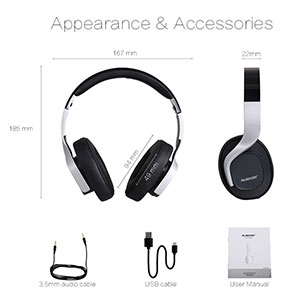 Overall, we believe that even though Ausdom is still an unknown brand for many people, they already have some amazing headphones that you should definitely consider. The Ausdom wireless headphones are able to provide you with an amazing sound quality considering the price level. Plus, it really doesn't matter how many hours a day you're thinking about wearing them because they are extremely comfortable and you will even forget that you are wearing them.