Some headphones just have a history behind. And this is exactly the case of the AKG K240 Semi-Open Studio Headphones. After all, they were built based on a design that is dated back to 1975.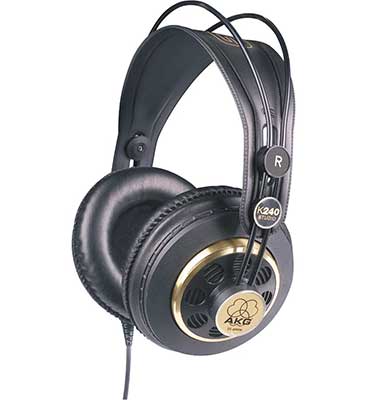 Click to Check Price on Amazon
The original version of this headphones had a different way to boost the bass response. They used to have 6 passive radiators inside. However, someone inside the company decided that this didn't make any sense and they changed it to the model that we have available today.
Due to all this history, we decided to write a AKG K240 review.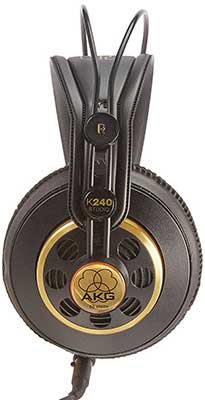 We believe that the best way to start the AKG K240 review is to look at the sound quality. The truth is that the AKG K 240 Semi-Open Studio Headphones feature clean highs and mids as well as the sound is extremely detailed. Everything from guitars and vocals to the wind and cymbals instruments sound just perfect. In addition, the detail resolution as well as the speed just make you think that you are actually wearing some top-notch headphones that are extremely costly. And the bass is also there. However, it isn't overemphasized; it's more accurate and gentle without any real energy or punch. So, in case you prefer that big thumping bass, you may want to take a look at other top audiophile headphones. 
While not everyone looks for noise isolation on headphones, you won't get it on the AKG K 240 Semi-Open Studio headphones. The truth is that they can attenuate the external noise a bit but not too much. And even if you increase the volume level, this won't also do you any good as well as they will leak out a lot of sound to whoever is near you.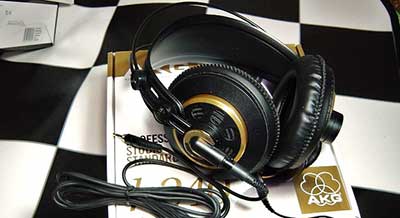 One of the things that we were really surprised while we were writing this AKG K240 review was with the fact that these headphones are incredibly comfortable. After all, the suspension head strap is made of some leathery material and doesn't include any padding, as well as the ear pads don't come with a good padding either. However, the AKG K 240 Semi-Open Studio Headphones are light. And this makes all the difference. Besides, they tend to fit most heads very well, adding you an extra comfort degree. While you may notice your ears getting a bit warm after long hours of use, the truth is that you won't even be bothered with it.
Discover other great headphones and earplugs for all situations.
In case you decide to get yourself the AKG K 240 Semi-Open Studio Headphones, you will be able to take advantage of the 6.3mm adapter and the 10-foot detachable mini XLR to 3.5mm cable.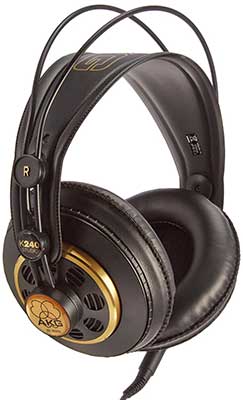 Overall, the AKG K 240 Semi-Open Studio Headphones look and sound great. In fact, the sound is absolutely exceptional especially if you consider the price. Besides, one of the things that tends to be very much appreciated for most users is the ability to wear the headphones for multiple hours without having them hurting your ears. And this is exactly what you will get with the AKG K 240 Semi-Open Studio Headphones.