With the amazing array of music available to you these days a pair of headphones becomes an essential item to almost every household. When music forms part of your career the necessity of quality bass headphones is even greater.
You can't simply purchase any pair because extensive use requires certain characteristics:
Comfort

Clarity

Volume

Durability

Bass frequencies are more difficult to replicate in smaller speaker units than highs or mid levels. You must ensure your pair of headphones gives you a realistic representation of the audio played. This review discusses various models that do offer bass frequencies. Which one will prove to be the best?
Recommendation
These reviews will show you that both the Philips Rich Bass Neckband Headphones and Bluedio's T3 product are worth having a look at. Everyone loves the exceptional sound of the T3. This offers you amazing bass audio in a durable pair of headphones. It's simply too bulky to enjoy outside or on the road.
If you need a steady bassline for exercise you can rather try the Philips. This will fit around your neck. The ergonomic features joined with amazing sound characteristics will blow you away.
You simply have to figure out which features are most in line with your requirements. Let's look at some other models too that may be able to match your preferences.
Best Bass Headphones Reviews
#1:
Sound Intone I8 Over-Ear Headphones with Microphone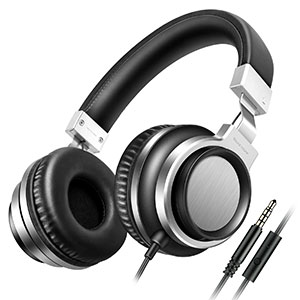 Click to Check Price on Amazon
Features
You'll love the versatility of the Intone I8 headphones. You can use them with almost any device including iPhones and Smartphones. The modern look fits with the range of technological features such as strong 40mm drivers that support the bass sounds. Look out for these features when making your decision.
Pros
Both treble and bass sounds supported.

Comfortable wearing thanks to memory foam ear muffs and an adjustable headband.

Tangle free cable.

Very light at only 170g.
Cons
Sound lacks clarity.

Not very strong.

Not noise cancelling headphones.

Slightly too small for some users.
Summary
These are excellent headphones for entry level users. They seem to work well for children but aren't the best bass headphones for commercial or professional use. The sounds are too vague and the headphones themselves quickly show wear & tear. They're ideal for taking on travels because of their light weight but make sure you don't require something sturdier before making your decision.
Discover the top wireless and Bluetooth headphones on the market.
#2:
JVC Real Sound System Z Series HA-SZ2000 Stream Woofer DB Headphones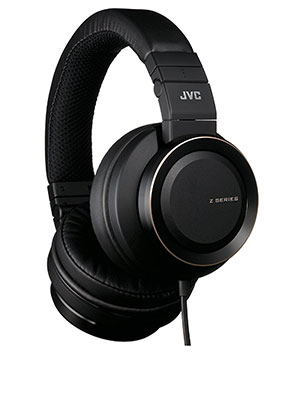 Click to Check Price on Amazon
Features
This pair of headphones offers you low ranges starting from 4Hz. The excellent sounds are brought by a 30mm driver unit and a carbon nano tube diaphragm for clear high pitched audio too.
Pros
Less vibration noises because of the brass cylinder.

Silver OFC line prevents transmission loss.

Loud bass.
Cons
Synthetic leather head pad tends to show wear easily.

Ear pieces aren't very comfortable.

Lacks clarity because certain frequencies sound muffled. This can be because of the positioning of the drivers.

Large design isn't very modern.

Cord of 1.2m too short for some applications.
Summary
You'll love these for their bass volumes but be prepared that all frequencies aren't equally supported. They're decently priced and may be the ideal headphones to use at home but not for travel. Make sure the large design and short cord will work in your unique setup.
#3:
Fostex USA 25-Ohms TH900 Premium Stereo Headphones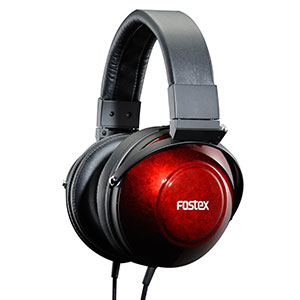 Click to Check Price on Amazon
Features
These headphones leave tradition behind and offer you a brilliant lacquer finish on the ear pieces. This is a fashion statement and the sound specifications are equally impressive. Here's why people love the TH900.
Pros
Comfortable and soft fit on the ears.

Many adjustment options to improve fit.

Supports low frequencies below 30Hz.

Headphone stand included which adds to ease of use and reduces wear & tear damage.
Cons
Ear pieces don't seal off all sound.

Expensive product.
Summary
These are impressive headphones if you're in search of exceptional bass sounds. You must take your music serious when you consider purchasing these because of the hefty price tag. You'll enjoy using them thanks to the comfortable and stylish design.
#4:
Beats Solo3 Wireless On-Ear Headphones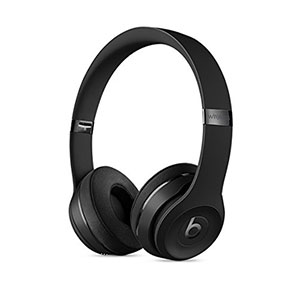 Click to Check Price on Amazon
Features
These headphones look so modern you'll want them for their aesthetic value alone. Luckily the look is matched with modern technology as well such as being wireless. You simply need a Bluetooth connection. You'll love these following features too.
Pros
40 hours battery life

Comfort is improved by an adjustable fit feature and soft ear cups

Weighs only 215g

Can combine Siri use with this product

Good bass audio

Can use with cord or wireless
Cons
May struggle to get used to controls situated on the ear pieces

Not very durable

Wireless feature can cause interference or static frequencies instead of clear audio

Some users experience the head piece as too tight so it can't be worn for long
Summary
If you hate cables limiting your movement this is an excellent product to try out. You must take care of them well since they aren't made for heavy duty use. The slim design won't feel awkward while you go about other tasks as long as the headpiece fits you well.
Make sure to check out the top highest NRR earplugs.
#5:
Denon AH-D600 Music Maniac Over-Ear Headphones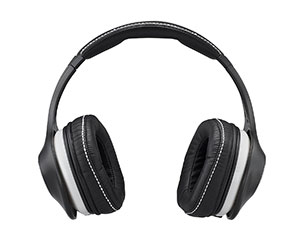 Click to Check Price on Amazon
Features
Thanks to amazing technology the sound you can experience through normal speakers can now entertain you via headphones. In the AH-D600 you get this because of 50mm Free Edge Nano Fiber Drivers. The manufacturers think of everything as you're supplied with different length cables and they offer a comfortable fit. What else can you expect?
Pros
Two cables:

10ft

3ft with microphone and remote

Adjustable head band

Foam ear pads with memory foam which forms around your ear and therefore blocks out more noise

EQ can be adjusted according to your preferences via an app
Cons
Heavier than many other products

Too big—and therefore loose—for some users

Mid level sounds lack presence
Summary
These headphones have various practical features but they simply don't wear well. You may find them too heavy especially if you have to wear them for long periods. It also means you'll never take them along while on the road. The sound quality is acceptable especially if you love pumping bass.
#6:
V-MODA Crossfade M-100 Over-Ear Noise-Isolating Metal Headphone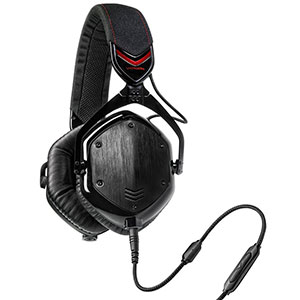 Click to Check Price on Amazon
Features
The M-100 offers sound across all frequencies thanks to V-MODA's patented 50mm Dual Diaphragm Drivers. You can take these on the road since the physical design is compact and keeps the headphones safe. This is the black version of these headphones and should fit almost anyone's style.
Pros
Easy storage thanks to the CLIQFOLD design

Isolates noise

Durable

Support 5Hz – 30kHz

Carry case included to keep it safe on the road

Share-play cable available
Cons
Head piece tends to be too tight

Ear pieces don't allow air circulation

Replacement parts not available
Summary
These headphones sound great and look exceptional. You may want to fit them before you purchase them so you know you'll enjoy using them for long periods.
#7:
Bowers & Wilkins P5 Series 2 On Ear Headphones with HiFi Drivers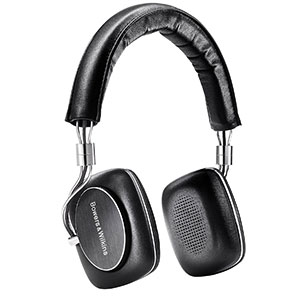 Click to Check Price on Amazon
Features
These P5 headphones look minimalistic and it may be what the market needs. Despite the low price you can expect amazing features such as leather ear pads and exceptional technology in the:
Mylar diaphragms

Neodymium magnets

Drive unit
Pros
Compatible with most devices including Apple and Android Smartphones

Ear pads are sealed

Light aluminium and sheep leather result in comfortable wear

Excellent sound over most required frequencies
Cons
Tend to be too tight for some users and it doesn't get better over time
Summary
This unpretentious product may impress you with quality of sound and its durability. Only excellent materials are used in manufacturing which result in high quality headphones.
#8:
Monster Inspiration Active Noise-Canceling Over-Ear Headphones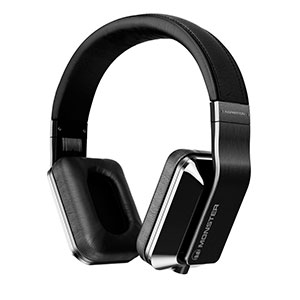 Click to Check Price on Amazon
Features
This is a futuristic product in both look and features. The square ear pieces with titanium finish look powerful but luckily it's paired with comfort and quality sound.
Pros
ControlTalk with a microphone enables calls while you wear your headphones

Noise cancelling

Affordable

Different style headbands available

Travel case included

Wireless feature

Great sound
Cons
Heavy which makes them uncomfortable after a while
Summary
It's important your headphones feel comfortable so you can enjoy their features all day long if necessary. This product offers amazing sound but it does become cumbersome. Any wireless headphone also runs the risk of interference. You'll love these if the weight and clarity don't bother you too much.
#9:
Sennheiser Momentum 2.0 for Samsung Galaxy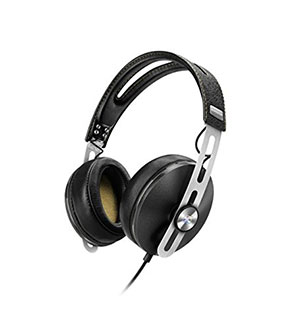 Click to Check Price on Amazon
Features
Sennheiser's excellent reputation comes from many quality products. This is one of them. The two year warranty is a sign of quality.
Pros
Fold features are ideal for packing them for travel or transport

Compatible with most Smartphone devices so you can handle calls while you wear these

Mix of black and stainless steel forms a sleek modern design

Larger ear cups than previous models

Excellent clear sound
Cons
2.5mm input cable has compatibility problems with other standard products

Cables seem to be of low quality

Not particularly made for low frequencies
Summary
These are high quality products but not necessarily the best bass headphones. You'll enjoy comfortable and long lasting ear cups. The expensive price tag may force you to look elsewhere first.
#10:
JVC Kenwood HA-SZ1000-E Victer Stereo Headphones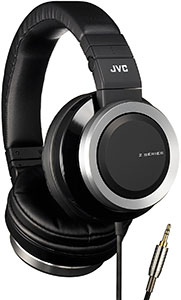 Click to Check Price on Amazon
Features
These headphones have the capacity to play 5Hz-28000Hz thanks to:
30mm unit

+55mm woofer unit
The higher ranges may be inadequate but if you're specifically looking for quality bass headphones this may not be a problem. You'll enjoy these features.
Pros
Reasonably priced

Great sound after a break in period

Carry pouch included
Cons
Heavy so they can become uncomfortable to wear

Requires ear pads otherwise your ears are right next to the drivers
Summary
These offer terrific sound but unfortunately you won't be able to wear them all day. They're simply too heavy. If you only use them for short periods they offer most of what you need from best bass headphones.
#11:
Audio-Technica ATH-PRO700MK2 Professional DJ Monitor Headphones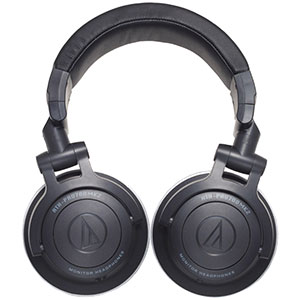 Click to Check Price on Amazon
Features
Audio-Technica put effort into inventing new technology for this contender for the best bass headphones. The 53mm drivers used are designed for this Pro700MK2. This and other features make it an excellent option.
Pros
Closed back headphones

Light which makes it ideal for long wear and travel

Ear pieces can swivel

Two cords included

Covers wide frequency range: 5Hz-35 000Hz
Cons
Uncomfortable fit for some users which means you should try them on before purchase

Some concerns about durability of parts.
Summary
It's unfortunate that amazing sound experiences are often curbed by comfort problems. In the Pro700MK2 this is the case.
#12:
Panasonic Quick-Fit Over-the-Ear DJ Stereo Monitor Headphones RP-HTF600-S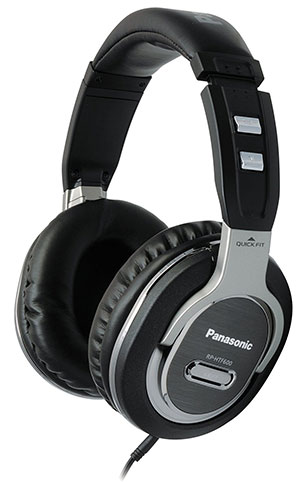 Click to Check Price on Amazon
Features
These headphones are made for DJ use. The challenges of this environment calls for:
Comfort over long periods of time

Noise isolation

Clear sound over all frequencies for accurate mixing
These are all present in this model .
Pros
You can enjoy single side monitoring thanks to the housing that is reversible

Long cord—9.8ft—included

Treble and bass supported by 50mm neodymium drivers

Adjustable head band

Light weight

Affordable
Cons
Doesn't support the lowest frequencies

Long cord impractical for home use

Some concern regarding parts' quality
Summary
Even a plug adaptor is included so you can be sure Panasonic thought of everything. You'll enjoy comfort and excellent sound. You have to look after them well so flimsy parts don't break quickly.
#13:
Sony MDRXB950BT/B Extra Bass Bluetooth Headphones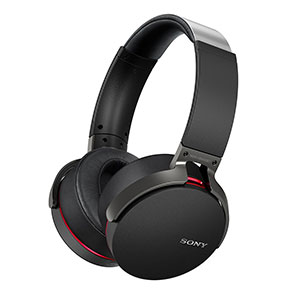 Click to Check Price on Amazon
Features
This is one of the sleek designs on the best bass headphones list. The modern black with a touch of red makes it a stylish addition to anyone's equipment collection.
Pros
Wireless feature

20hrs of power

Corded option available

Microphone built in so you can answer calls while wearing it

Bass enhanced by Electronic Bass Boost circuitry

Ear cushions seal well
Cons
Ear cushions can become sweaty

Some Bluetooth connectivity concerns

Not durable

Too bulky for transport
Summary
If you love bass this is a product you have to consider. The headphones offer exceptional low frequencies. Make sure the practical implications fit with your scenario before committing to a purchase.
#14:
Sennheiser HD 201 Lightweight Over Ear Headphones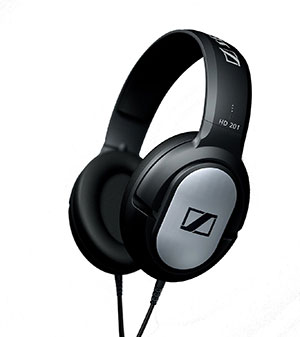 Click to Check Price on Amazon
Features
Sennheiser is a popular brand and this model is perfect for beginner users. Here's why.
Pros
Affordable

Light weight

Hypo allergenic ear pads are perfect for users who wear them for hours on end

3.5mm plug with an adapter to 6.3mm is included

Good bass frequencies
Cons
Plastic parts can produce quality problems

Long cord is impractical for home use

Design of ear cups means your ears are pushed against the mesh which can cause too loud or distorted audio
Summary
This is another one of the best bass headphone items for entry level use. They're light but not extremely comfortable. Their sound quality is acceptable but other comfort features tend to negate this when you use them for long.
#15:
Philips Rich Bass Neckband Headphones SHS5200/28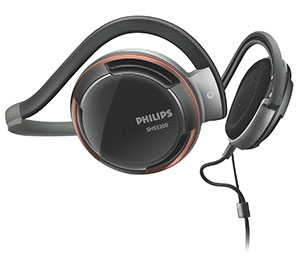 Click to Check Price on Amazon
Features
This is a unique product in the running for best bass headphones. These neckband headphones include some excellent technology so it's not only a modern sleek aesthetic design. You'll get value in terms of sound as well.
Pros
Gold plated plugs help formulate reliable connections

Air vents improve the quality of the sound

Comfortable, ergonomic wear guaranteed
Cons
Not practical when wearing while sitting in car or chair as it's knocked out of place by head rests

No volume control on headphones
Summary
These are quality bass headphones athletes can even consider. The reflective neck band keeps you safe while jogging at night. The strong bass sounds will help you obtain a steady rhythm for optimum exercise sessions.
#16:
Beyerdynamic Custom One Pro Plus Headphones with Accessory Kit and Remote Microphone Cable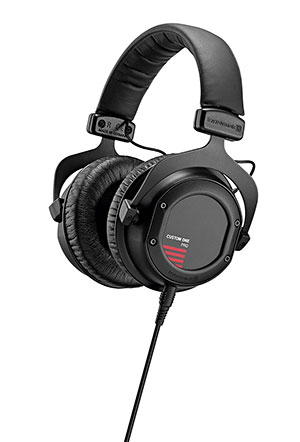 Click to Check Price on Amazon
Features
This product makes sense if you're looking for quality bass headphones. Not only does it offer you bass frequencies but you can adjust their levels easily by using the sound slider.
Pros
Detachable feature of cable prevents unnecessary damage

Cable and system are compatible with most devices and Smartphones

Various customizable options in terms of sound and aesthetics
Cons
Heavier than many other models that make it less practical for travel

Doesn't isolate noise
Summary
You'll love the sound features on this model, especially if you're particular about low frequencies. There's a huge focus on customizing the look which isn't every user's focus. This makes it a more expensive product so you have to see if it fits your budget.
#17:
1MORE MK802 Bluetooth Wireless Over-Ear Headphones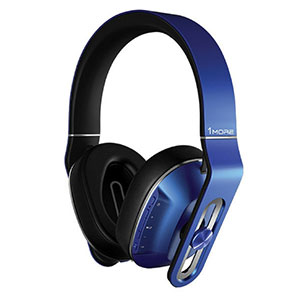 Click to Check Price on Amazon
Features
Here is 1MORE's attempt at offering you everything that's important when you're looking for quality bass headphones:
Style with a stunning array of colors

Comfort with ergonomic fit features

Sound quality via Beryllium drivers
The manufacturers added features that cover all aspects and the headphones are even wireless.
Pros
Bluetooth connections can be created with most devices including Android and Apple

PEEK polymers add to the quality of the bass frequencies thanks to an increased response time

A tight fit and ear piece shape result in an excellent seal so no sound leaks out

Steel design is durable
Cons
Heavier than many other models on the market which limits the situations you can use them in

Very tight fit at the start which can become uncomfortable

No active noise cancelling features

Not for children's ears as they are too big

They don't fold up which means they don't transport well
Summary
You'll love these quality bass headphones for their durability and strong audio. Make sure their design fit with your use for them because they're not made to transport frequently. The wireless feature makes them practical for use around the house while you tend to other matters.
#18:
JBL Synchros S700 Premium Powered Over-Ear Stereo Headphones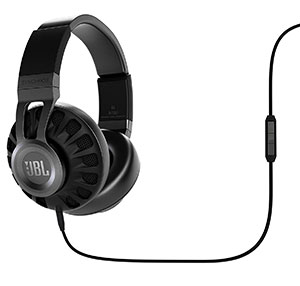 Click to Check Price on Amazon
Features
JBL keeps on offering exceptional products. At first glance they seem ordinary but the aluminium frame is the first feature to fall in love with. The sturdy frame supports powerful 50mm drivers that offer excellent bass frequencies.
Pros
The cord is detachable which prevents unnecessary damage and wear

Cord has remote and microphone features

Ear pieces are lined with leather

Durable

Built in rechargeable battery which offers 28 hours of power
Cons
Quite heavy when compared with other models on this list

Not compatible with all aux cables

You won't find replacement options for all parts such as cables

You can't recharge the battery while the headphones are in use because the two functions use the same port
Summary
This is an excellent option on the best bass headphones list thanks to durability and sound. Unfortunately it's not very comfortable which makes it impractical for various situations you need headphones. Make sure which plug sizes you need before you purchase this so you don't exclude certain devices from being connected to the headphones you pick.
#19:
Bluedio T3 (Turbine 3rd) Extra Bass Wireless Bluetooth 4.1 Stereo Headphones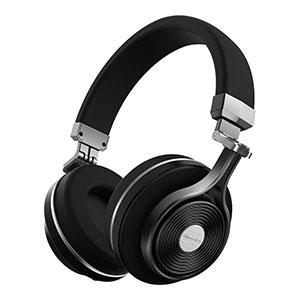 Click to Check Price on Amazon
Features
These headphones carry something of everything you're looking for in quality bass headphones. They look stunning and have various sound features. You can even purchase them in various colors:
Once again this manufacturer aims to offer users all important aspects.
Here's what Bluedio got right.
Pros
You'll enjoy better sound—bass too—thanks to 57mm titanizing diaphragms that afford quick response to electric impulses. This is what makes your audio experience clear and accurate.

The microphone you use for calls while wearing the headphones has excellent sensitivity at -42dB. Your calls will be clear for you as well as the other listener. Even the noise around you will be filtered out.

The ear pieces have memory foam to afford a comfortable fit.

The 3D Sound feature gives you a realistic sound experience especially during gaming or movies.

Wireless headphones so you can move around freely.
Cons
It only supports low frequencies from 15Hz which is not as impressive as many other items on this list.

Only a carry bag is included. A case offers more protection.

Doesn't fit well for people with larger heads. It's so tight it can become painful to wear.

Warning of low battery happens shortly before it shuts down so you don't have time to make a plan to get it charged.

Can't use them during exercise because of the weight.
Summary
These are some of the best bass headphones you'll find. The sound is almost faultless and clear even during calls. It's unfortunate that it doesn't afford you as much comfort. This makes them ideal for studio and home use as long as they fit your head well.
As mentioned the Bluedio T3 quality bass headphones will serve you well and long. Purchasing them can be seen as an investment though their price is so low it won't be a burden to your budget. If you do need a pair you can be active with you can't go wrong with Philips Neckband Headphones. Take them for a run and you'll see how much thought went into the features in terms of comfort and sound.